About us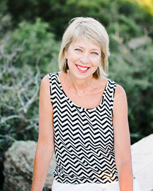 Debbie Johnson, Director. Debbie has a Masters in Music Education and serves as the Assistant Accompanist of the Cherry Creek Chorale. She has also served as Executive Director of DenverWorks and India Transformed, as well as VP of Programs with the Dalit Freedom Network. Her book, A Pocketful of Seeds, was released in 2016. Debbie is delighted to direct this highly talented and FUN group!
---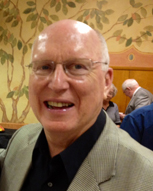 Dr. Pete LaFleur, Bass. Pete began his medical career with the US Indian Health Service, then practiced with CO Kaiser Permanente  for 30 years. He has cantored and sung with various church choirs for over 50 years. He sang/toured with the Notre Dame Glee Club.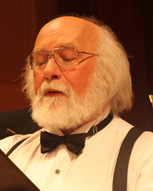 Mike Freeland, Tenor/Baritone. With degrees in geology, Mike spent 15 years in the consulting business in both mining and engineering geology, and is now busy with video production, computer programming and web design, as well as helping with the production of Cherry Creek Chorale concerts.  He is the son of a concert pianist and has sung in many groups, including his own folk trio and barbershop quartets. Mike is also an enthusiastic motorcycle rider.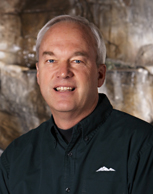 John Buteyn, Bass.  John has been a member of the Cherry Creek Chorale since 2013 and the Cherry Tones since 2016. He works in the construction industry with Colorado Hardscapes, installing specialty concrete throughout the Denver area. John enjoys singing with people who are so passionate about the group and the music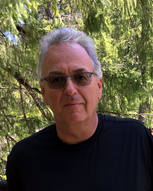 Brian Frevert, Bass. Brian practiced as a Certified Public Accountant and Certified Financial Planner for over 38 years. He was pressed into singing at age 5 by his father, a Methodist minister. After some time he found that he actually enjoyed singing and has been singing on and off ever since in school, church and neighborhood choirs. His wife, Kay, is also in the Cherry Creek Chorale. They have three children, all who are in the Denver area.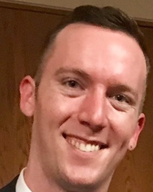 Trevor Girten, Bass. Trevor is starting his second season with the CherryTones and Cherry Creek Chorale. He works as a Speech Language Pathologist and loves to go hiking with his wife Cady, who also sings in the Chorale. Trevor has been singing and acting since the early nineties and loves being a part of the CCC family!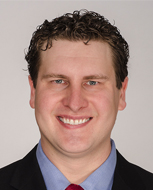 Dr. James Libbon, Bass.   James is happy to have been able to join The Chorale and The Tones. He has 20 years of educational and professional choral performance experience, mostly vocal jazz and Rockapella, 15 of which was leading, writing, arranging and conducting for groups. When he's not  singing, he works as a geriatric physician for Innovage and, in his spare time, pursues hobbies including photography, videography, swimming and spending time with his wife and 2-year-old daughter.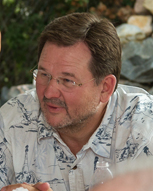 Brian Patrick Leatherman, Tenor. Brian is in his 24th season as Artistic Director and Conductor of the Cherry Creek Chorale. He is the Co-Founder, Artistic Director and Conductor of the 5280+ Encore Chorales. In 2014, Brian retired after 30 years as a music educator.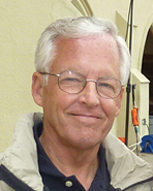 Mert Nason, Tenor. Mert, a native of Philadelphia, graduated in 1964 from the University of Arizona with a BA in Liberal Arts, History, with a combo from the College of Fine Arts in Musicology. He is a self-taught jazz pianist. Mert was executive director of the Arapahoe Philharmonic before he joined the Cherry Creek Chorale in 2007. He is a retired navy captain, having served 28 years on active and reserve duty. His civilian career was with TWA. He is married to the former Juanita Schiess of Cali, Colombia.  They have two sons and 5 grandchildren.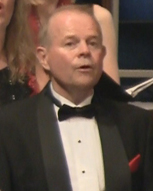 Dr. Doug Bell, Tenor  Doug is a physician who practices Ear, Nose and Throat with a sub-specialty in care of the professional voice (actors, announcers, teachers, and singers of all types from rock to opera). He moved to Denver in 2015 and joined the Chorale, then the CherryTones in 2016. Prior to that, he had sung with various chorales in Boston for three decades. He enjoys the sound and spirit of the 'Tones as a complement to the Chorale.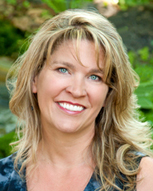 Leah Lucas, Alto. Leah has been singing with the Cherry Creek Chorale for 14 years and also sings in Sounds of Praise at Bethany Lutheran Church. Professionally, she is a pharmacist.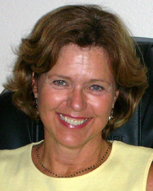 Sue Warren, Alto  Sue is a retired government lawyer, who has "refreshed" her musical career that began at age 4, when she started piano lessons. She enjoyed lots of musical activities throughout school (piano, trombone, voice) but took a break from music during her career years. She has been in the Cherry Creek Chorale for six years and the Cherry Tones since 2017. She also enjoys volunteering at Veterans Hospital and Denver Animal Shelter.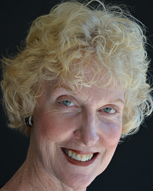 Ruth Most, Alto. Ruth came from a musical family and has been singing and playing piano since childhood. She has sung with many choral groups including the CSO Chorus. A favorite was The Perfect Blend, a local ladies jazz trio. Ruth retired from Cherry Creek Schools after 30 years as a social worker. She now enjoys her two granddaughters and traveling with her husband, and of course, the Cherry Creek Chorale.
Jenee Stewart , Soprano,.joined the CCC in 2008 and served on the CCC Board from 2008-2014. She is also an original member of The CherryTones. She was soprano soloist for The Mozart Requiem, Haydn's Creation, Vaughan Williams' Dona Nobis Pacem, Faure's Requiem, Maunier's Pueri Concinite and for excerpts from Orff's Carmina Burana, Elijah and more.  She has won various awards in local and regional vocal competitions and has performed for the Colorado Opera on Tap, Broomfield Symphony, Opera Colorado, Opera Colorado Outreach, Loveland Opera Theater, Arias at Avos, Empire Lyric Players, New Orleans Opera, Colorado Avalanche hockey games, among others. She is a Sr Operations Manager at Lumen Technologies.  Jenee holds an MBA from the University of Colorado at Denver and a Bachelor of Music from the University of Colorado at Boulder. Jenee and Bob enjoy raising her step-niece, Katy, who is a talented visual artist and Para-athlete in karate and equestrian dressage.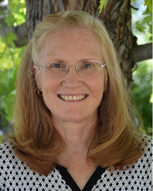 Julie Tobin, Soprano. Music has been a part of Julie's life for as long as she can remember. She earned a BA in Vocal Performance and K-12 vocal/general music. She retired after teaching elementary music for 30 years and currently substitutes in Douglas County Schools. She considers it a pleasure to create beautiful music with such wonderful musicians.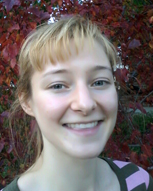 Christi Reynolds, Soprano. Christi is a nurse who enjoys singing, writing, and interior/exterior design. She is mother to two canine fluff monsters. She loves the Denver area and looks forward to singing with the Cherry Creek Chorale for years to come.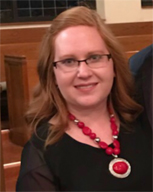 Cady Girten, Soprano. Cady has been involved with music and the arts her whole life. She started singing and doing community theater at the age of 3 and hasn't stopped since! She and her husband Trevor, a fellow Chorale and CherryTones member, moved to Denver last year from Florida. Cady loves her Chorale family and can't wait to sing with them for years to come!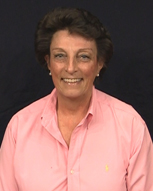 Cindy Towle, Alto. Cindy's musical background includes singing in church, madrigal, concert and show choirs through college since 2nd grade as well as playing the piano, organ and guitar. She was a member of The Colorado Chorale and their smaller performing group, Encore, for 14 years and served on their Board of Directors for nine years. She has been a member of Cherry Creek Chorale since 2011 and served on their Board of Directors for two years. She comes from a musical family with her father having sung in a barbershop singing group (SPEBSQSA) for many years and a grandmother who played piano several years for the Cleveland Symphony Orchestra. She has a Pre-Med Biology Degree with a specialty in animal behavior and enjoys the outdoors, gardening, camping, photography. She also enjoys spending time with her son, daughter and three grandchildren and of course Ray, and their two dogs!